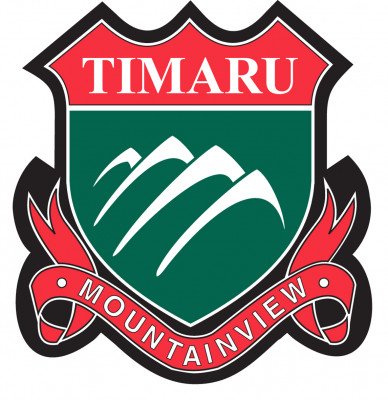 Level 2 Physics
12PHY
Course Description
Teacher in Charge: Mr J. Mckenzie
Recommended Prior Learning
It is recommended that you have taken Science or Mathematics in level 1.
---
NCEA Level 2 Physics will utilise a mix of internal and external assessments to build on and extend the physics you learn in Level 1 Science. You will start looking more in-depth into how the world works across multiple topics and why things act the way they do. Internal assessments will look at atomic physics and undergo a practical investigation. External assessments will consider how the mechanics of our world work together and you will also have the opportunity to look at waves and electricity. This is an important subject to study for multiple career options, and essential for engineering.
For further information about Level 2 Physics see Mr McKenzie or Mrs Lincoln.
---
Subject Areas:
Assessment Policy & Procedures
---
Career Pathways
Aeroplane Pilot, Registered Nurse, Anaesthetic Technician, Software Developer, Pathologist, Chemist, Marine Biologist, Microbiologist, Biochemist, Biotechnologist, Physician, Surgeon, Chiropractor, Medical Laboratory Scientist, Diver, Telecommunications Engineer, Pharmacist, Systems Administrator, Dentist, Dispensing Optician, General Practitioner, Electronics Trades Worker, Geologist, Environmental Scientist, Flying Instructor, Food Technologist, Geophysicist, Health and Safety Adviser, Helicopter Pilot, Veterinarian, Ship's Master, Medical Laboratory Technician, Radiation Therapist, Winemaker, Optometrist, Osteopath, Physiotherapist, Network Administrator, Geospatial Specialist, Security Analyst, Penetration Tester, Security Consultant, Mining Engineer, Aeronautical Engineer, Air Force Airman/Airwoman, Air Force Officer, Mechanical Engineering Technician, Aircraft Loader, Aircraft Maintenance Engineer, Aircraft Refueller, Product Assembler, Building Surveyor, Architect, Architectural Technician, Army Officer, Army Soldier, Heavy Truck Driver, Medical Physicist, Electronics Engineer, Collision Repair Technician, Automotive Electrician, Automotive Technician, Automotive Refinisher, Wall and Floor Tiler, Building Insulator, Chemical Engineer, Biomedical Engineer, Biomedical Technician, Metal Worker, Brick and Blocklayer, Boat Builder, Naval Architect, Building Contractor, Building and Construction Labourer, Mechanical Engineer, Electrical Engineer, Building and Construction Manager, Earthmoving Machine Operator, Bus Driver, Line Mechanic, Textile Process Operator, Carpenter, Carpet Cleaner, Flooring Installer, Civil Engineer, Civil Engineering Technician/Draughtsperson, Watchmaker and Repairer, Coachbuilder/Trimmer, Miner/Quarry Worker, Mine/Quarry Manager, Painter and Decorator, Telecommunications Technician, Industrial Designer, Concrete Worker, Stonemason, Quantity Surveyor, Crane Operator, Curator, Visual Merchandiser, Plumber, Gasfitter and Drainlayer, Driller, Electrician, Electrical Engineering Technician, Lift Technician, Engineering Machinist, Environmental Engineer, Plasterer, Welder, Fencer, Plastics Worker, Ranger, Marine Engineer, Forestry and Logging Worker, Upholsterer, Game Developer, Landscape Architect, Glass Processor, Industrial Spray Painter, Joiner, Locksmith, Train Driver, Refrigeration/Air-conditioning Technician, Navy Sailor, Navy Officer, Pulp and Paper Mill Operator, Plastics Technician, Project Manager, Roading Construction Worker, Roadmarker, Roofer, Saw Doctor, Wood Processing Worker, Scaffolder, Tyre Technician, Water/Wastewater Treatment Operator, Fire Engineer, Facilities Manager