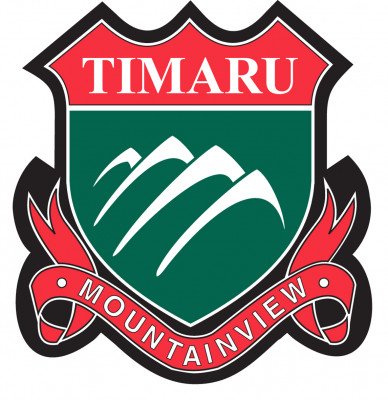 Agricultural Science & Agribusiness
13AGR
Course Description
Teacher in Charge: Mrs J. McNaught
Agricultural Science & Agribusiness is an achievement standard course that is available at both Level 2 and Level 3. At Level 3 it is also a University Entrance Subject. The course covers a wide range of topics from Agriculture and Horticulture.
Level 2: The course combines Agricultural Science with Business. Students will discover the diverse range of essential food crops and animals that South Canterbury grows and exports to the rest of the world. Students will explore business structures of local agribusinesses and make sense of some of the challenges businesses face to become profitable and viable.
Students will plan a scientific investigation with a horticultural or agricultural focus. They will analyse the results and compare these to other scientific papers.
Level 3: Agribusiness course is a fully internally assessed, academic, University Entrance course. The course focuses on various aspects of Agricultural Science and Business Studies and develops skills and knowledge acquired during the Level 2 course.
Students will study bio security and analyse the potential problems this could cause for a local Agribusiness. You will offer strategies to ensure the long term viability of the business. The Agricultural investigation investigates sensory attributes of local primary product. Students will discover what a producer can do to ensure that they are producing a product that the consumer wants. The financing unit gives students an understanding of what finance is required to operate within the primary sector.
Adding value to primary products is one way that producers and manufacturers ensure that they are producing a product that the consumer wants to purchase while also adding making money. The value added unit analyses how innovation is used to add value to products.
There is no requirement to have taken Agriculture in Year 11. If students take Year 13 Commerce there may be a double up of some achievement standards and will only be able to count one subject towards UE. Please note that this course is NOT a unit standard based course.
For more information please see Mrs McNaught.
---
Subject Areas:
Assessment Policy & Procedures
---
Career Pathways
Agricultural/Horticultural Consultant, Aquaculture Farmer, Farmer/Farm Manager, Farm Assistant, Dairy Farmer, Crop Worker, Crop Farmer/Manager, Forestry and Logging Worker, Nursery Grower/Worker, Agricultural/Horticultural Scientist, Sales Representative, Advertising Specialist, Sales and Marketing Manager, Veterinary Nurse, Retail Manager, Beekeeper, Auctioneer, Microbiologist, Bank Worker, Biochemist, Managing Director/Chief Executive, Importer/Exporter, Food Technologist, Agricultural/Horticultural Field Representative