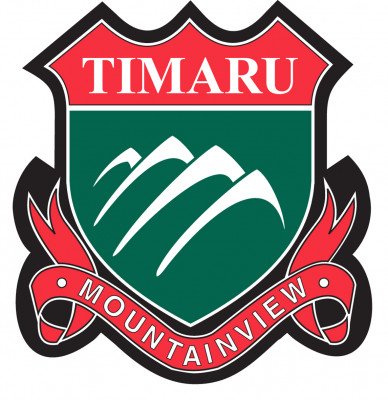 Level 3 Health Education
13HEA
Course Description
Teacher in Charge: Mr P. McGregor
Recommended Prior Learning
Recommend completion of Level 2 Health Education
Characteristics & Qualities Required for Health Education:
* Effective Communicator
* Focus on Self Improvement & Well-Being as well as others
* Active Participant
* Involvement and Input in Discussion Groups
* Open Minded
* Time Management Skills/Managing Self
* Self-Motivated and Resilient
* Independent Learner
* Research Skills
* Supportive of Others in a Class Environment
* Growth Mind-Set
* Problem Solver
* Self-Reflective
---
This course focuses on level 8 of the Health Education curriculum. In health, the focus is on improving personal well-being, as well as other people and society in general through learning in health-related contexts. We will take a holistic view of Health and cover all strands of the New Zealand Curriculum e.g. Hauora (Well-Being), Mental Health, Substances that impact Well-Being and Relationship/Sexuality Education. The main focus of this course is to equip you with the necessary skills to maintain and develop your personal well-being, both now and in the future; as well as prepare you for future academic and vocational opportunities.
This course is: Endorsable
University Approved Subject (Level 3) Yes
---
Course Overview
Term 1
A.S 3.1 (91461) V2 - 5 Credits
Drug use by Young People in NZ
Contexts Covered in Class:
* Alcohol
* Marijuana
* Meth
* Tobacco/Nicotine
* Vaping
* Synthetic/Party Drugs
* Drug Statistics in New Zealand
Term 2
A.S 3.3 (91463) V2 - 5 Credits
Health Practices used in NZ
Contexts Covered in Class:
- a mental illness, for example, depression
- an addiction, for example, smoking, alcohol, drugs, gambling, porn, sex etc.
- a physical illness or disease, for example, cancer, diabetes, asthma etc.
- pain management, for example, back pain, arthritis, migraines
- reproductive health, for example, birth, (in)fertility.

Term 3
A.S 3.4 (91464) V2 - 4 Credits
Researching & Reporting on an Ethical Issue
Contexts Covered in Class:
- Euthanasia - Access to Pharmaceutical Drugs to Cure certain Illnesses
- Organ Donation - Access to Fertility Treatment
- Reproductive Technologies - Access to Elective Cosmetic or other Surgery
- Pornography - Access to Contemporary Technologies
- Abortion - Dress Codes related to Cultural or Religious Beliefs
- Immunisation - Parental Rights and the Treatment of Children
- Funding and Access to Mental Health Services

Term 4
Health External (Optional)
A.S 3.5 (91465) V2 - 5 Credits
Analyse an International Health Issue

Subject Areas:
Assessment Policy & Procedures
---
Career Pathways
Acupuncturist, Personal Trainer/Fitness Instructor, Chiropractor, Psychologist, Community Karitāne, Community Development Worker, Dietitian, Early Childhood Teacher, Environmental/Public Health Officer, Health Promoter, Health Services Manager, Naturopath, Nanny/Child Carer, Osteopath, Youth Worker, Social Worker, Psychotherapist, Support Worker