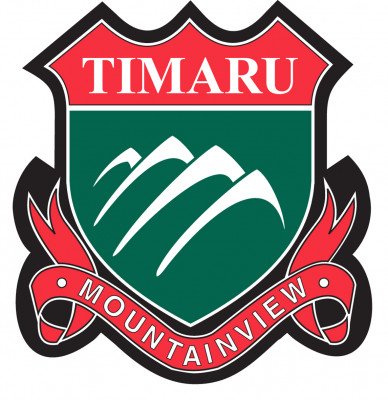 Level 3 Te Reo Maori
13MAO
Course Description
Teacher in Charge: Whaea I. Wilson
Level 3 Te Reo Maori MAO 301
Full Year Course: This course will cover a wide range of kaupapa Māori through critical analysis and evaluation of each kaupapa area. The following are some of the areas that will be covered. Learning to navigate Te Ao Māori is necessary and invaluable to the successful completion of this level. You will gain an understanding of how knowledge is transmitted, and as a language warrior become an integral part of the solution to the revitalization and the survival of the Native tongue of this country, Aotearoa. Te Reo Māori me ōna Tikanga will enhance your learning journey and add a unique flavour to your experience as a learner. Through these experiences you will navigate your way through the internal aromatawai as part of your preparation to being successful in the external aromatawai.
NB: Assessment will be individually chosen from standards available to suit the unique needs of the learner.
Pōwhiri/Mihi Whakatau - a study of Pōwhiri & Mihi Whakatau protocols, and Ngā Rerekētanga. This will also include participation in Pōwhiri ā-Kura which is held at the beginning of the year to welcome the Year 9 cohort (waewae tapu - sacred feet) and any other new students or staff members and or whānau to the kura. There will be other opportunities throughout the year for participation in Pōwhiri via the various sports exchanges throughout the academic year. This kaupapa also will explore the roles and responsibilities of the marae ie: Kaikaranga, Kaikōrero, Kaumātua etc.
Pūrākau/Pakiwaitara - regional, tribal, & national: summarizing, importance, cultural elements, analysis of imagery and symbolism and the significance to each iwi, hapū, locally and nationally. An overview of how these have a depth of learning and teaching for the survival and well-being of a people.
Tangihanga - cultural practices in traditional and contemporary times, unveilings, memorial services, cultural elements from different tribes for example ceremonial adornment - where have these practices and protocols derived from?
Tikanga Māori through a Māori worldview - this will be weaved into the 'Uara ā-Kura' (School Values). How does this incorporate in to Māori lore and Philosophies. What is the importance of Tikanga?
Kaupapa Māori - current and past - this may include Manu Kōrero, Marae visits, Flava Festival and local places of historical significance. Students at this level will craft a speech suitable to stand at the Regional Manu Kōrero. If successful in class at this level may be selected to represent the kura at regional level. Other opportunities will include visits to all 3 local marae, visits to places of historical significance to the local Mana Whenua (Huirapa) ie: the Kamaka. There may also be a possibility of travel nationally to destinations up North to either Waitangi, Parihaka and/or Te Papa (Wellington).
Topics may include:
A famous person - born after the year 1900.
Waiata /Haka - a waiata /haka composed after the year 1900.
Te Reo Rangatira - an initiative /strategy to support the revitalisation of the Māori language.
A political worldview - a political issue concerning the community, Māori people, New Zealand in General.
---
Subject Areas:
Assessment Policy & Procedures
---
Career Pathways
Animator/Digital Artist, Actor, Copywriter, Anaesthetist, Archivist, Art Director (Film, Television or Stage), Historian, Artistic Director, Film and Video Editor, Barrister, Audiologist/Audiometrist, Author, Tattoo Artist, Midwife, Urban/Regional Planner, Elected Government Representative, Journalist, Graphic Designer, Communications Professional, Interpreter, Community Karitāne, Community Development Worker, Conservator, Technical Writer, Legal Executive, Editor, Solicitor, Corrections Officer, Judge, Curator, Radio Presenter, Workplace Relations Adviser, Early Childhood Teacher, Media Producer, Ranger, Health Promoter, Kaiwhakaako Māori, Librarian, Translator, Library Assistant, Massage Therapist, Nanny/Child Carer, Policy Analyst, Private Teacher/Tutor, Probation Officer, Youth Worker, Social Worker, Teacher Aide, Speech-Language Therapist, Television Presenter, Court Registry Officer